Are you confused about the best hairstyles that will compliment your campus style? Weekdays are usually busy days; especially for the campus lady. You literally have no time for your hair or makeup and all a lady ever needs is a simple and elegant look.
The good thing about campus is that there are no limits when it comes to hairstyles or the dress code, anything goes. There are numerous hairstyles that you could experiment with throughout the semester. These include natural hair, relaxed hair, box braids, the cute corn row braids, weaves, and wigs. It's good to test these styles and see how it goes.
Here are 7 great hairstyles for the campus lady:
1. Natural Hair Bun
This one just comes naturally; doesn't it? For a campus lady, there is often no time to waste and therefore a natural hair bun is the simplest hairstyle you can spot.
All you need for this look is your natural hair and a hair band to hold your hair up. By the way IDEA Fabric-Hair Clips and Lapel produces amazing hair clips that are very fashionable yet student-friendly. The natural hair bun is an easy hairstyle to maintain and will go with any kind of fashion you decide to wear.
2. Relaxed Hair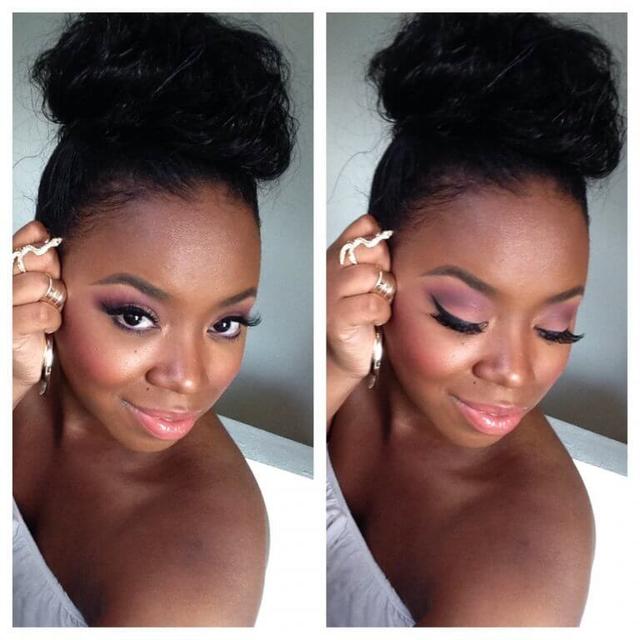 Another style that comes easily for campus ladies is relaxed hair. Relaxed hair is not complicated. You have the freedom to style your hair and play around with any design. Additionally, relaxed hair is less time consuming. Simple styles can be created without the need to stretch the hair first.
However, you need to be ready to deal with the challenges of relaxed hair. For instance, relaxed hair is easier to manage but more complicated to care for. Relaxed hair often has multiple porosity levels. It is difficult to determine the levels of protein and moisture balance that is right for each ladies relaxed hair.
3. Short Hair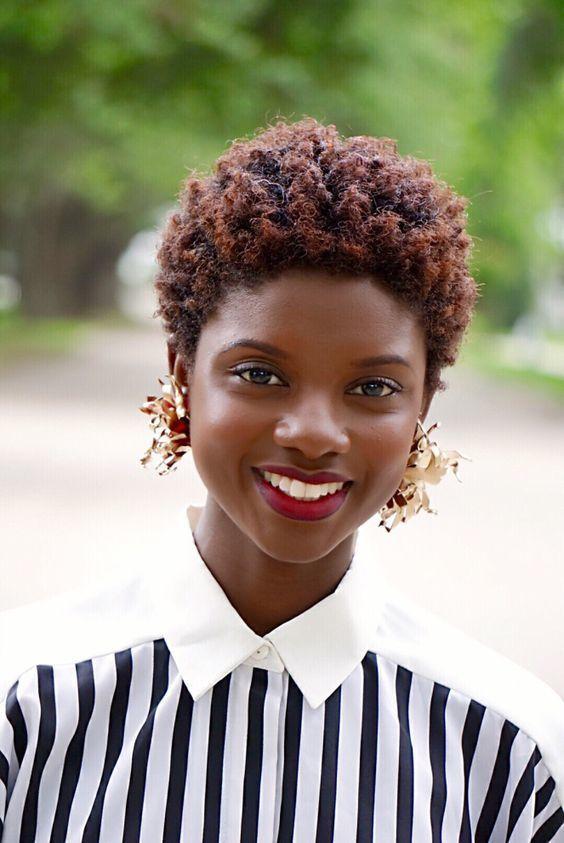 If you can't keep up with the stress of long hair, the short hair hairstyle is your best option as a campus lady. Short hair is easy to maintain and the best thing about this hairstyle is that you can take a shower from head to toe without the messy hair caps.
There are lots of advantages of short hair. For instance, you don't have to wait long for your hair to airdry. By the way you can dye it whatever color you want to even accentuate your look. Short hair has also been found to make you face more prominent and can be flattering with ankara.
4. Box Braids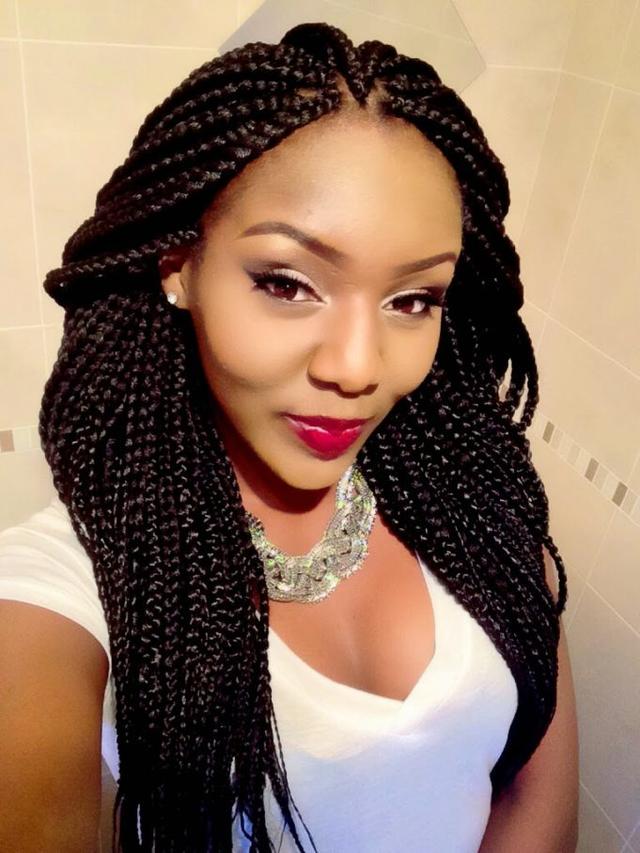 This is one of the most popular protective styling choices for a campus lady. Box braids are easy to maintain. All you need is hairspray to keep the hair smelling fresh. What's more? Box braids offer you an opportunity to style them differently. This effectively enable you to change your weekend look to appear completely different from your weekday look.
So, which style do you fancy? Drop a comment and help a sister out!!