5 Types of Landlords you will Encounter on Campus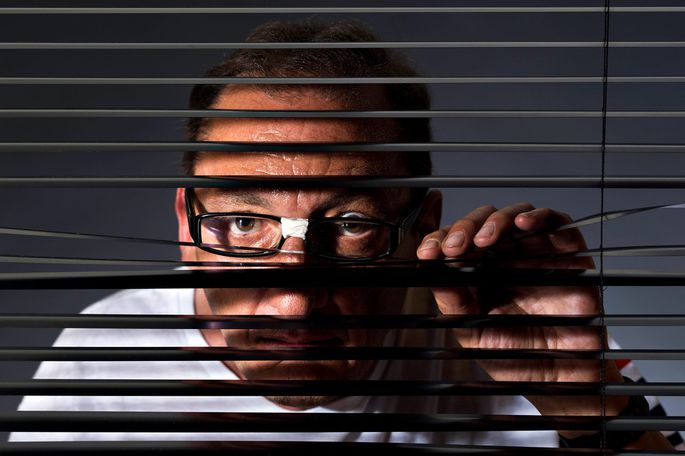 Getting a room on campus can be a tricky affair especially with the online booking that often leads to many students frustrated as they try to secure a room on campus through the students' portal.
As a result, the possibility of residing off-campus is very high and this exposes you to a myriad of landlords, some of which seem to come straight from hell.
Here are the top five types of landlords you are likely to experience as a campus lady residing off-campus:
1. The Nosy Landlord
He is always on the plot prying into his tenants affairs. When your boyfriend comes around in the dead of the night, he knows and will be the first one to break the news to other tenants in the morning. he knows all your boyfriends, girlfriends, side guys and sponsors you have. His work seems like minding your business with unsolicited advice every time he comes for his rent.
2. The Fisi
He has been eying you since the moment you rented his house and often finds a reason to come to your door and talk to you. At first, he seems very friendly but you realize that he doesn't want you bringing your boyfriend around and often positions himself so that he can watch you doing your stuff around the plot. If he has your number, he texts or even calls during ungodly hours….and you are not the only one on the plot he is doing this to because even your neighbor is complaining of the same yet he has a wife.
3. The Ghost
The rental houses are named after him but you have never seen him ever since the semester began. You pay your rent via a bank account and you see the caretaker come around to do some cleaning from time to time. If your sewage system is blocked, the caretaker is on hand to come rectify. From the gossip mills around the plot from people who have stayed there for long, he is a cool guy.
4. The Troublemaker
He is never around and often comes by the weekend. He is trouble when he is around and everyone would rather lock themselves indoors or find a place to than have an encounter with the landlord when he comes around. He gets all troublesome, getting all petty, yelling and shouting at the least of his concerns. He brings in his terrible mood and spreads it all over the compound like a foul smell. You hate it when he shows up.
5. The Money Lover
This one can even call you two days prior to the deadline for paying rent to remind you that the deadline is approaching. You don't get to go a day or two without paying rent on time; and this is non-negotiable. If you make a mistake of overstaying with his rent and he comes around for it, you will have the worst experience of your lifetime. He will use everything you did over the month to embarrass you.