Half of my life I have lived in Kenya's capital. Have been in every corner of this town or so I thought. Off Accra road is this small infamous street (to me) called Dubois road. It took me less than ten minutes but I can write a whole novel about it. It was a busy evening as usual, off to work with a colleague this is where my story begins. Pull a chair, get a sachet of popcorns and give me company.
Around 7:30 strolling the streets on our way to bus station is where we find these women lined; wearing some short handkerchief like skirts, others in tight jeans and one in a long dress like a church woman. But hell no this wasn't a church set up. This were women selling their bodies to earn a living.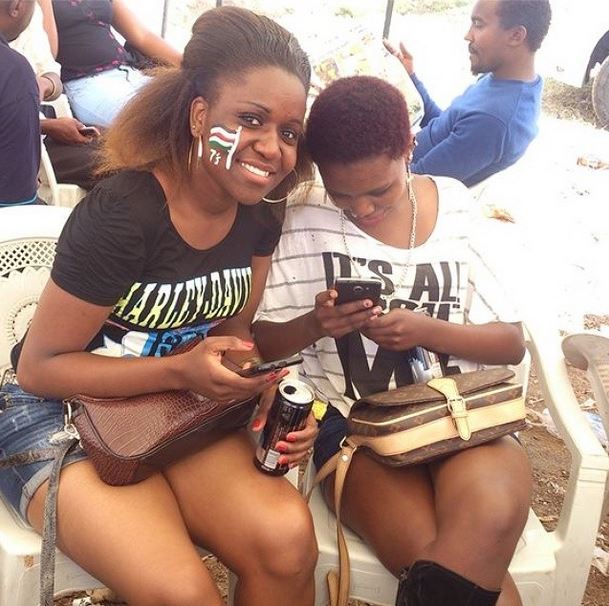 The woman with the long skirt almost confused me when she sweetly whispered to my colleague whom I forgot to tell was a male. It all began here!
Have never seen this all my life I was trembling in and held his hand tight. My body was shaking, I was all fears. One step ahead another one approached us all along I was breathing the normal seventy two times multiplied by two giving a total of one hundred and forty four in a minute.
He assured everything was alright, I couldn't see anything right from my end. I asked him endless questions only to slap me with what I'll call the shock that made me feel so sad and all the fear vanished. It was a normal life and day to them at work. He had always passed Dubois road and was used to seeing them so it wasn't a big deal.
After a short talk he told me they had zero interest on me and the only people they're interested in is men. A few steps I see another lady dressing herself in public and this is the time it all sank. They don't care its about that penny that will put food on their table. I realized prostitution is a real hustle to many women.
Although illegal, prostitution seems to be the only rampant strategic survival. I decided to take a step of faith after my friend consoled my fears and approached one girl for a small overview of what it is like being a sex worker.
She was so open. I saw a wailing heart in her. Not that she liked this kind of job but there was no other option either.
A mother of two left by the man he called a husband to singlehandedly raise her children. She was left with no choice other than indulging in this business that am ashamed of mentioning frequently after a friend introduced her.
There was a turn of events during our talk because she had to multitask her customer search and our talk. It was hard doing it the very first days but there she was with two fatherless children. Her last words were 'the society is judgemental and stigmatize prostitution but amidst all this we must survive and put food on table' She told me among them a big number contains of married women and single mothers.
These married types do this fishy business without their husbands consent. They leave early in the morning pretending to be working and go back in the evening. All along their men think they are employed since they provide. At times the customers turn violent and refuse to pay them but their mission has to be accomplished despite the many challenges 'Feeding their children'
I left that place devastated, sad and full of endless thoughts. I wished many things but I was just helpless. My heart still bleeds for women. I can write more but my writings will never end. A writer is never sure if the next sentence is the last we keep writing.