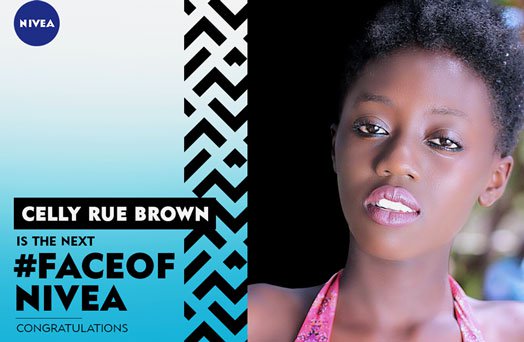 The Face of Nivea competition that ran on the company's social media pages for over two weeks came to a close with the winner being announced.
A number of campus ladies including the daughter of renown Kenyan musician Akothee were nominated by their friends and families to battle it out for the next Face of Nivea.
The voting came to a close on Thursday and the winner unveiled the following morning.
We all know Akothee and can agree she's a force to reckon with as a strong woman living her life in a bigger way. She has religiously asked people to vote for her girl through her facebook page.
During the voting process that was done on Facebook, Akotheee religiously rallied behind her daughter asking her Facebook fans to vote for her.
Though a section of the public does not feel that she deserved the win, the fact remains Akothee's daughter is going to grace Nivea brand from now on.
When Nivea announced the winner some people congratulated her while others were full of hate which many termed as jealousy.
Maybe her mother's fame favored her and many people got to know she was contesting compared to the rest.
We tried to scroll through the comments and here are the few that caught our attention
'Shine like your mother, congratulations girl'
Another said 'Congrats, your mum inspired me to vote for you'
Though the Winner was announced when Akothee was attending her grandfather's burial she didn't fail to notice the win and congratulated her daughter and thanked her Facebook family for the votes.
Celly too thanked those who voted for her and Nivea for the opportunity.
TCLM wishes her the very best. May she fly high like an eagle!