An Open Letter to the Young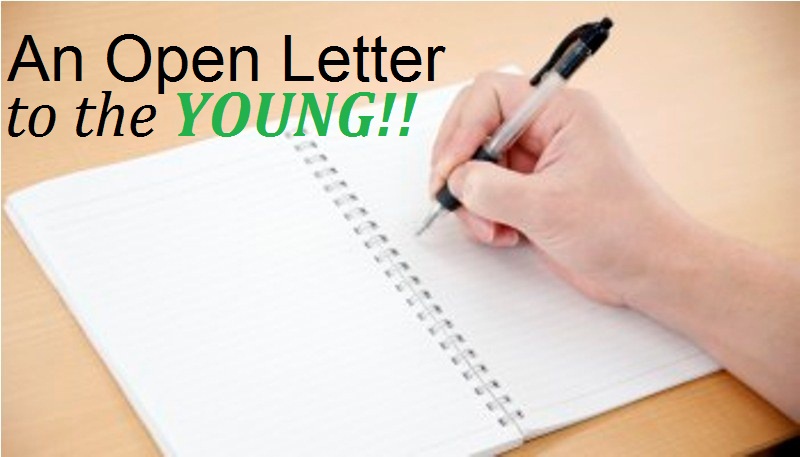 Dear Young Ladies and Gentlemen,
Are you really? I hear you like being referred to as bro/nigga and PYT/babe, which appeal to you better. But no, I am not here to impress or strike a friendship, I already got you. And I got y'all good.
There has never been a time that I have thrived better than in this generation. It's an open secret that those who chose me as am alternative of acquiring wealth are neck-deep in it. Such bliss.
What did you expect? I mean, with every other song praising me, showcasing my family as if we hold the survival to humanity. You guys literally worship me! I am a god in my own right.
Gone are the days when stories in primary school consisted of a little boy hiding behind the classroom or the washrooms to smoke cigarettes. If teachers are still using the same old tale thinking it is the starting point, they should be very worried.
Parents should be very afraid. Telling your kids one of my babies is bad for them, they automatically assume the other is not and go for it. No to bhang, yes to sheesha. A substitute will be there. It is like a private institution.
Not many start from cigarettes. Weed, hail weed. That is where the introduction is made. No one has to graduate to a higher level as it seems everyone born can take makali. Some of you don't even flinch!
I have expanded. Your immense contributions have helped a lot. Thank you. You guys are such inventors. The way you mix my babies to get the ultimate 'breed', damn! Much respect supporters. Sponsors.
The best part is your resilience. No bans or stupid laws can stop you. Always running up and down to acquire me. Stealing, starving and borrowing all for me. Have you seen greater love?
There are so many options to explore from. This is your kind of adventure, isn't it? Being light-headed and seeing yourself fly? Experiencing your moments in a haze with trap music wanting to blast out of your sound system.
With the gentrification of my use, I have no worries. I'll sit here, conquer you and who knows? I might be the next super power when these old people and the young who won't follow the norm die. We will have a gooooood time.
As we wait for that to happen (it's looking good from my side, I'm hopeful), let's keep killing it. Do what we do. Life, not even education will stress you while my suppliers are at every corner.
My babies: Alcohol, Weed, Cigarettes, Sheesha (depends where you are and how well your pocket can speak for you, wink), Coke, Bath salts, Kentamine, Codeine, Promethazine, Benylin, Ecstasy, Morphine, Antidepressants, General Anesthesia (this one served in the army), Legally Acquired Opioids…
We could be here all day. I will not rub it in your face how fertile I happen to be. The world is waiting,
Yours truly,
High-ness.