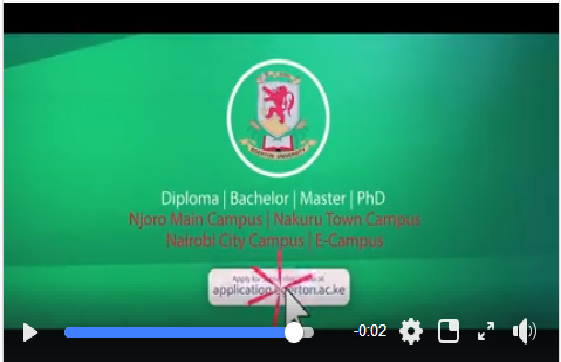 Egerton University is currently accepting applications from prospective students who would like to enroll in different programs at the institution.
According to an advertisement running on NTV, the institution is accepting applications for Diploma, Bachelor, Master and PhD programmes.
The advertisement targets prospective students looking to study at the institution's Main Campus in Njoro, Nakuru Town Campus College, Nairobi City Campus and E-Campus.
Egerton University is one of the leading institutions of higher learning in Kenya.
The institution was in July ranked third in Kenya behind the University of Nairobi and Kenyatta University by Webometrics.
Egerton is a premier agricultural institution in Kenya with a practical approach to teaching and learning.
Among the courses offered at the institutions include Health Sciences, Agriculture, Engineering, Media Studies and Business among others.
RELATED: LATEST: Only ONE Kenyan University included in the 2018 QS World University Ranking