Banning Season: How these Bans Affect Campus Students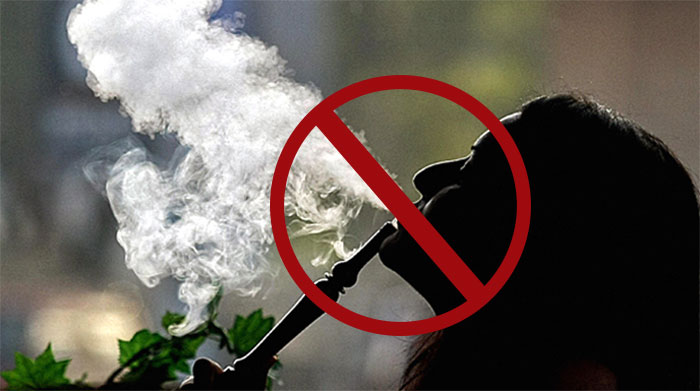 A few months back, most people did not think it would happen. "They have tried it before and we all know how that went," was the common line thrown around, followed by loud mocking laughter, young citizens comfortable with the status quo, comfortable with an environmental agency whose bark was worse than its bite.
The reality on the ground now is, plastic bags have been banned for several months now. Next, came the shisha ban. Twitter was rife with tweets about this being a win for the boy child and now the slay queen would have to lower her standards or move to Dubai.
Later, we saw the closure of high-end clubs in Nairobi's Upperhill, Kilimani area. Elite night spots whose noise, their neighbors complained, was now a menace. Now, we are facing a ban on plastic bottles by the end of April 2018.
Let's see where the plastic bottles ban will hit the hardest. A typical day in uni would go something like: waking up, attending lectures, hanging with friends, studying, movies, sleep. (Maybe).
Where does the plastic bottle come in? Is it possible that a typical student in university won't feel the pinch as hard as someone else out there? In places where cooking is allowed, most students prefer the coil, not the jiko or the kerosene stove. So, we won't be needing a plastic bottle for kerosene.
Nowadays, water bottles are on sale everywhere in the city. I am talking about the hard plastic and metal types. These bottles have been quite a companion to the best of us for the past few weeks in this sweltering heat.
Which is cheaper, buying a new 1.5-litre bottle of mineral water daily or boiling your own water and refilling your water bottle as often as you please? I'd go for the latter.
When the plastic carrier bags were banned towards the end of 2017, there was a lot of raucous around issues such as, 'what will ladies cover their heads with now when it rains', 'how will people go shopping now', 'cost of living will go up', all that and more. Several months in and I believe we are doing just fine if not better.
These companies making soft drinks and juices in PET bottles might just have to come up with new ways to sell their products. Is there a possibility that these products might end up costing us a few shillings more? Maybe.
However, as students in university we are all better placed to deal with this ban positively and innovatively than a 10-year-old girl in the village whose tea break was hinged on the plastic bottle she carried to school.
Methinks the ban will do more good than harm. What about you? Leave us a comment and share with us how you think the ban will affect you.