"Bood Moon" Offers Campus Love Birds an Opportunity to share intimate moments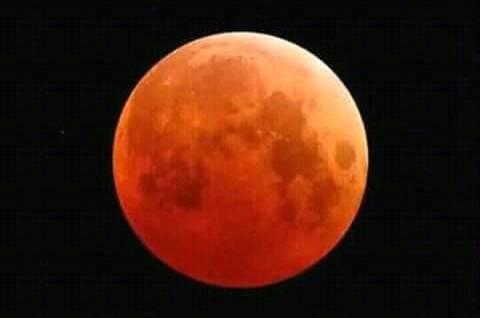 Campus love can be rocky and often go without many dates unless you are dating a rich kid or a sponsor.
Intimate moments are often spent between the sheets over the weekend or for those already living together on campus – well, almost every day in their hostels.
Others often taken their girlfriends out to botanical gardens around their institutions or the local towns for chips kuku once in a while.
However, Friday 27th July 2018 presented campus lovebirds with a rare opportunity to have 1hour and 42 minutes of romantic night-out watching the lunar eclipse.
We spoke to three ladies from Kenyatta University, Egerton University and Maseno University on how they spent their Friday night.
"My Friday nights are usually spent at my boyfriend's place where we watch movies before sleeping" Esther, a third year student at Kenyatta University told The Campus Lady Magazine before adding "but yesterday was different because we went out onto the balcony and shared a moment watching the eclipse."
"Last night, my boyfriend and I together with some friends spent the night out in the field just gazing at the eclipse and the stars" admits Muthoni from Maseno University.
"At Egerton, it seemed like everyone was out gazing in the sky and taking in the moment. It was unusually calm for a Friday night for me because I am a party animal" Lilian from Egerton university told The Campus Lady Magazine
Campus ladies in relationships across Kenya had a moment to experience together with their sweethearts out in the cold night.
This was a rare opportunity in which little or no expenses were incurred but lovebirds across Kenyan campuses still got a moment of their lifetime.
Many shared the photos that they had captured thereafter online to serve as a constant reminder of the day they had the best night on campus gazing at nature.