BREAKING NEWS: University of Nairobi Closed Indefinitely Following Students' Riots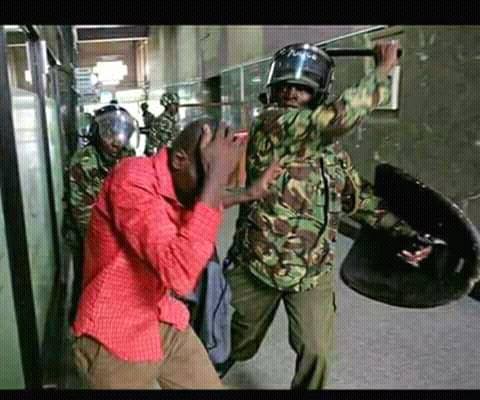 The University of Nairobi Senate reached a decision on Tuesday morning to close the university indefinitely following a weeklong tension as the premier institution of higher learning.
In a communique posted on the Vice Chancellor's Twitter handle, the students at the University had been given under an hour to vacate the university premise before 9:00 am Tuesday Morning.
The move comes after a night-long student's riots that followed the university's denunciation that no student of the university was injured when the GSU raided the university on Thursday ostensibly in search of criminals who had been engaging them in running battles along University Way.
Tension has been high at the university for over a week now following the arrest of Embakasi East Member of Parliament Babu Owino how has been the SONU chairman for four consecutive years.
Tension reached boiling point on Thursday last week when it was rumored that the government was planning to rearrest Babu Owino for a third time just after being released.
The students took to the streets to call for justice for Babu and effectively thwarting the planned rearrest.
However, this came at a cost of several injuries and at least two deaths which the university has denied.
On Monday evening, the University's Vice-Chancellor denied claims of its students being injured or dying following the Thursday afternoon altercation with the police.
This angered the students who went to the streets overnight and planned to continue on Tuesday morning.
The move to close the institution indefinitely is aimed at preventing the planned demonstrations on Tuesday morning.