You cannot understand a person until you walk through their journey. This is one lesson you will pick from the 20-year-old Christine Mwendwa's interview. Though she does not want to talk about her relationship status so much, the third year Business Administration and Technology Student at the Technical University of Kenya admit that she is 'seeing someone.' Enjoy our chat with her: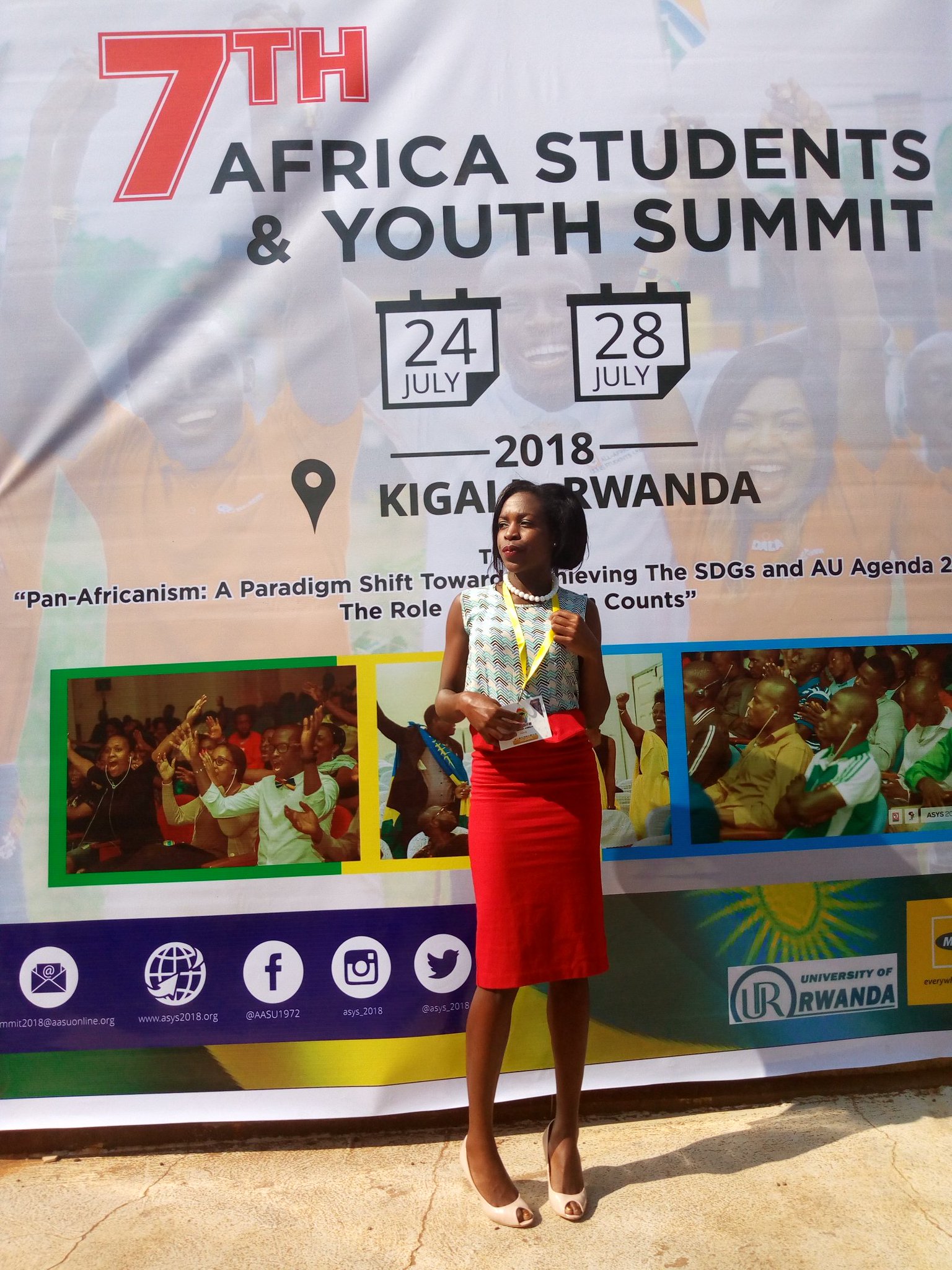 What is your fashion statement?
Something simple and classy. What matters is being yourself and putting on something that you are comfortable in.
What are your goals in the next five years?
I should be very successful career-wise. That is ;I see myself as a person having great theoretical knowledge as well as practical experience in the field of my career. Secondly, I should be managing a large organization focusing on empowerment of women in our society today.
Who is your role model?
My role model is my dad. We have passed through a lot. Never lost hope on me. Holding on to the hardships of life together and never loosened the grip. He's been my greatest inspiration and I can proudly and confidently say that ; 'I am the woman I am because of the man that you are dad. '
What do you understand by the term "women empowerment"?
Women empowerment means marshaling power in women and girls so that they can play a significant role in the society! After being suppressed in a patriarchal world for so long, women need to be empowered to in order to raise their voices confidently against oppression, female foeticide, rape and gender inequality among others. Women should realise their individual potentials and their worth too in order to end lasting problems like poverty and gender inequality.
Secondly, I like to inspire young ladies and girls who look up to me as their role model on the importance of believing in themselves and how it boosts one's daily confidence. In that, they should set high career goals alongside other life goals because they are achievable. And if I'm given a chance to empower all women in the world, I'm sure it will create a greater platform to motivate them even more as it portrays strength and in this case, the strength of a woman.
What is the biggest hindrance to women empowerment?
I think the biggest hindrance to women empowerment is cultural believes whereby, women are perceived to be subjects to men and that their end term goal should be marriage. That's why there's the 'wife material' and the 'whore' thing. Besides, gender stereotypes is another hindrance whereby, women are deemed as inferior species compared to men. This is in terms of leadership roles and education among others. Moreover, Lack of supportive systems to empower them towards accomplishing their goals.
What is your message to fellow ladies?
I would like to pass my message to all ladies, that history has changed, ladies are no longer weak and should not be defined by cultural and gender stereotypes. They should always remain strong, set high goals and remain firm to achieving them, as well as indulging in more challenging positions.