Early morning fire guts down custodian offices at Egerton University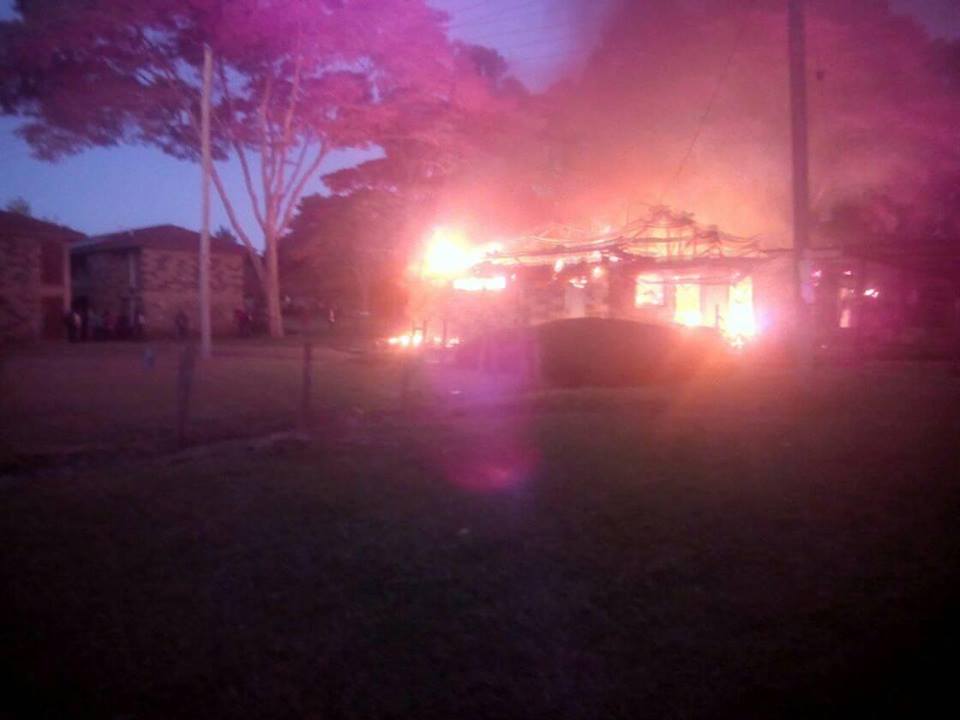 An early morning fire at Egerton University has burnt to ashes offices belong to hostel custodians at the University.
The Friday morning fire gutted down Buruburu hostels' custodian's office at the Njoro-based university.
According to eye witnesses at the institution, the cause of the fire is still unknown.
"We just woke up to find this, but its not a strike," one student at the university said.
Reacting to the fire incident, students were annoyed that an institution of Egerton's stature does not have sufficient fire extinguishers.
"Exactly, it's just this morning after the fire outbreak that we realised a world class university has no fire extinguishers in the hostels. What a shame!" a student at the varsity mused.
Fire extinguishers are usually important during such emergencies to helm reduce the destruction caused by fires.
Egerton University had a fire truck that is now stalled at the university's security department.
This comes even as the University Senate passed a resolution to send the VC Prof Rose Mwonya on compulsory leave over misappropriation of funds.
The VC is accused of allocating huge sums of money on non-essential projects while neglecting essential projects.
The council appointed DVC Academic Affairs Prof. Alexander Kahi as the VC in acting capacity until investigations into Prof Mwonya's conduct is completed.
However, Prof. Kahi declined the offer according to sources privy to the details at the institution.
Students are now unsure whether they will be asked to pay damage fees for the burnt building at the institution.