By: Evalyne Maina
The ''fun life'' as referred to by many university students has become a dangerous trap especially for young ladies, as some of them become confused and end up hurt rather than enjoying it. Is this kind of life a way of letting out frustration or is it just a normal routine for a campus lady?
When I first met her, her appearance screamed out vibrance and confidence. However, behind the magnificent smile and the glowing eyes lied a story of desperation and depression that almost destroyed a young life.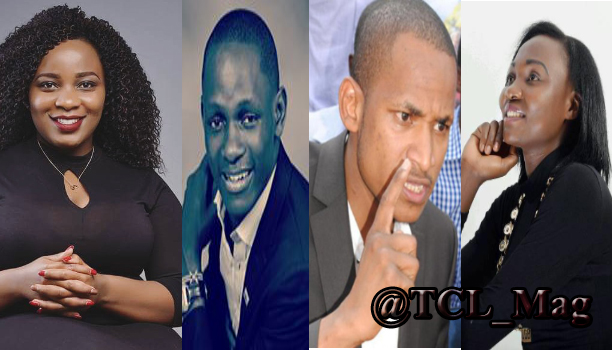 Margret June Gathoni is a student at St Paul's University pursuing a diploma in communication studies.
The mother of one, tells her story on how she survived the veils of depression and her struggle with motherhood.
At a tender age of three, her mother passed away and her father remarried and later turned into a drunkered, leaving the young girl shuttered, bruised and alone.
Eighteen years later the wound of losing her mother still pained and the mere fact that she bottled up her feelings, threw her into depression claws. Alcohol and sex were just her way to numb the pain that gnawed at her.
Her pregnancy came out from what she then believed was harmless fun. Not that she did not know the consequences but she did not believe she could one day be a victim.
"When yo are going through the worst face of your life, that's when you know who is real. I was termed a slut and a hoe, but I was so numb. I did not care. I was pregnant and I actually drunk more than I did before. I always wondered how someone could get pregnant and there I was, heavy," she says.
Despite this, her adoptive parents supported her. However, because of her continuous engaging in alcohol and sexual affairs when she was pregnant they sent her to upcountry. After giving birth, the depression inched a notch higher. She became bitter and Dylan (her son) was the outlet for her anger.
"The worst depression is postmaternal depression. Each time Dylan cried, I beat him. I did not undersatand why he is crying and it always put me on the edge. Motherhood does not come with a manual, and I felt like Dylan buried my life. No parties, no fun yet I was just nineteen," she says.
Months later, her parents realized she was not doing fine and they sent her to a counsellor. That was when all the feelings she had bottled up for years were expressed. The Journey to fight depression was hard for her. Each time she thought she was moving from it, she felt it drawing her back.
"Depression is like a Chronic Disease, it always draws you back. However, I survived it and each day I battle to stay afloat," she concludes.