'Exile' Freshers at your own risk, Moi university warns students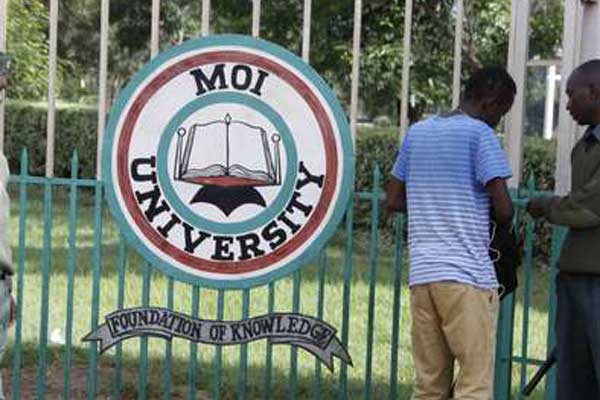 Fourth and third year students at Moi university who have made it a habit of 'exiling' freshers with whom they share rooms have been warned.
According to a memo by the university, senior students at the institution have been harassing freshmen who joined the institution recently.
The memo was triggered by reports that first year students have been forced to abandon studies and went back home due to harassment by senior students.
In a memo to students, the administration sounded a final warning to forth years and third years from 'exiling' freshers during overnight sex escapades.
The senior students often ask their colleagues to leave them the room so that they can enjoy their sexual encounters.
It also warned the senior students from inviting their boyfriends or girlfriends for overnight stay in hostel rooms.
"As a result of of such indecent behaviour, some firt yars students have 'fled' and gone back home. Their parents / guardians have registered their displeasure with us and we are terribly embarrassed," read a memo by deputy Vice Chancellor in charge of students affairs Prof Nathan Oguchi,
The memo was written on September 13, 2018.
"Against the foregoing we are sounding a first and final warning to those engaging in the misdemeanour to stop it immediately. Stern and mercilessly action will be taken against anybody that will contravene this directive," he added.
Additionally, the institution has provided a number through which students with complaints can contact the administration.
The institution has Janitors to whom the students can report any case of harassment or "exiling" by their colleagues.
This move is meant to reduce the number of sexual encounters among Moi university students.