Monrose Murugi
The Faculty of Arts and Social Science (FASS) at Egerton University descented into a mourning mood just a week after celebrating the admission of hundreds of first year student. The saddening news of the death of Eunice Wangui, a first year student who had been admitted to the Faculty was reported by her roommates who said that they found her lifeless body lying in her bed in Mau Hostel.
While many students postulated the cause of her death, a report from the pathologist revealed that the late Eunice was killed in what has turned out to be a possible murder.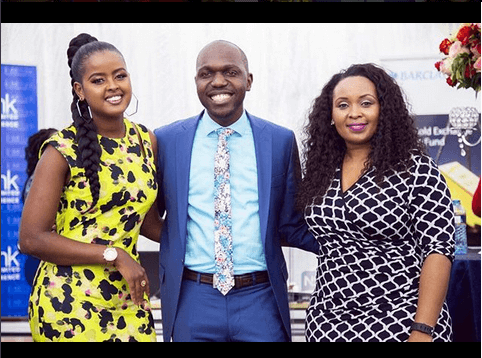 According to the Students Union of Egerton University (SUEU) Chairman Mr Wesley Abuga, the first year student who had been admitted to study B.A General "recieved blows on the back of her head with a blunt object."
"That was a clear evidence that someone was trying to knock her down," Mr Abuga said.
Speaking on condition of anonymity, a security officer at Egerton University, Njoro Campus confided in us that "It is like he (the assailant) hit her hard then pressed her head into the bed while strangling her using a scarf."
Eyewitnesses say that the victim's eyes were swollen and the roommates could not detect her death early enough as she was lying on her stomach with her braids covering the face.
According to the accounts of Eunice's roommate, she thought that Eunice was just asleep. However, when the doctors came, they turned her and confirmed that she had been dead for quite sometime.
"She was enitting a foul smell. It can't be an enemy because she hadnot even finished two weeks at the University," the Security Guard noted adding that "I don't think she was raped because she was fully clothed.
Eunice's body bore bruises of bettery giving the pathologists and the investigators a strong feeling that the person responsible for her death must have been very bitter with her.