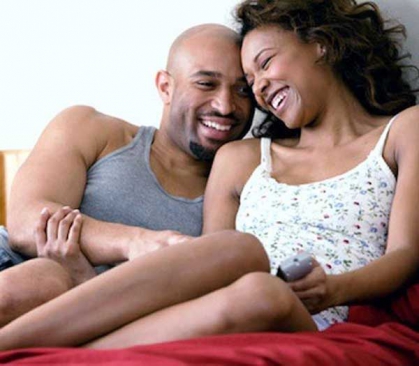 After a long time investment of wooing a lady, being in the friend zone is the last thing a man would expect to hear that he belongs to.
Sometimes finding grounds for the right shoe to step is similarly challenging for men, don't worry, there is light at the end of the tunnel after I share some nuggets of avoiding the friend zone.
Set your Priorities Right
It is a matter of priorities, your efforts could help you win her heart by your actions. Are you the guy who calls once a day? If she does, then why don't you make her a priority? Say hi to her in the morning call her in the noon time and even in the evening.
Working to be her favorite notification is the right direction. You never know how many other guys call her, it might be a competition. Keep in mind that communication is key.
Show Your A-Game
There's nothing so blissful than giving the best that you can offer to a lady. Your A-game is making effort. Give her a reason to always yearn to be with you and spend time with you. This does not necessarily involve straining yourself financially to impress her…ladies love authenticity, therefore, but being you.
Be a Good Listener
Most ladies open to those they are used to and feel more close to. This occupies a soft spot in their hearts. Don't just hear listen keenly and give a shoulder to lean on without even saying a word. Be the best friend and a confidant.
Lay Down your Expectations
Let her know what you expect from mingling with her. When you shy away from pouring your heart to her that's like putting your eggs in a basket. This should be made crystal clear from the word Go and act like a boyfriend which being versatile adds up to it. Without this, slipping into the friend zone is a risk that you have exposed yourself to.
Slow but Sure is the Key
Be slow but sure. The pace at which good things go best! Take your time to know each other and build a stringent relationship. Sometimes the phobia of being friend zoned gets to your head that you are in a hurry till you fail simple tests like; not knowing her surname, where she's from, save yourself the embarrassment! If Rome wasn't built in a day your relationship won't. Acting this way would raise eyebrows, the more the memories the stronger you grow.
Life Goes on…
The depression that comes along with being turned down could be heartbreaking, but we should always keep in mind that life goes on with or without you and time is the best healer so worry not. The world is full of beautiful things and the grass is always greener on the other side.
At the end of the day we all have somebody for us out there, you might be Friendzoned today, but tomorrow you could be in the main picture.