FOUR Businesses Campus Ladies can start while on Campus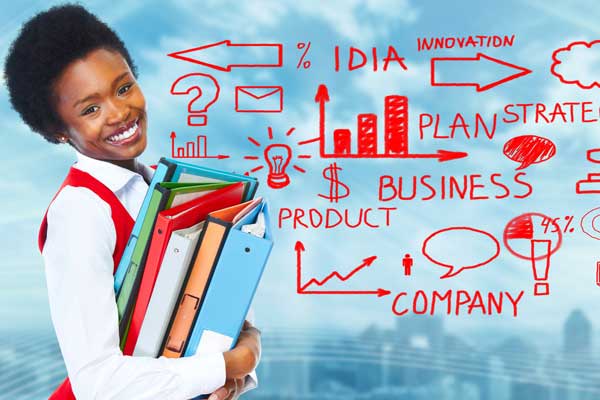 University life today is tough and unless you have a trail of sponsors financing your lifestyle or rich parents bankrolling your life on campus, you have to think out of the box and improvise with what is available to you.
There are many other options that you can pursue but most of them are illegal. Here we share with you five top best options that you can evaluate and which you can manage from your campus hostels with a lot of ease as a campus lady.
1. Printing, Photocopying and Registration Services
At the start of every academic year, students often have the hustle of online hostel booking and in some campuses registration of Units. Then there is the HELB application process, KRA pin application and filing KRA returns. If you have a laptop and some strong internet, these are money minting opportunities especially at the start of the semester before learning starts.
As the semester progresses, there are handouts that need photocopying and assignments that may need typesetting and printing. If you can use your HELB loan to buy a printer that doubles up as a photocopier at the start of the semester, by the time the semester will be ending, you will have recovered your investment.
2. Selling Shoes and Second Hand Clothes
A campus lady is defined mostly by the shoes and sense of fashion. However, most of them are not necessarily slaying in the most expensive outfits. Thanks to Gikomba and Marikiti, you can get what is referred to as camera clothing and shoes, come back and wash them well, iron them and double the price!
Sell a Ksh. 150 ladies shoe at Ksh.300 and a Ksh. 100 dress top at Ksh. 250 without flinching! After all you have spent your time and skills selecting the best camera tops, washing them and pressing them well. These are first moving especially at the start of the semester. Capitalize on this.
3. Content and Academic Writing
Today, with a laptop at your disposal, some level of patience and creativity, you can earn a lot by just doing online writing jobs. There are a zillion and one online writing websites and all you need to do is to check their authenticity.
Register for an account in one of these sites or partner up with an individual who has an account and write yourself to the bank. You can spend all your free time making some cash via your laptop as opposed to using the laptop just for movies and what-have-you.
4. Selling Snacks
Sometimes, the timetable can be crazy for students on campus and most of them hardly have time to prepare or even take lunch while settled. Additionally, there is an increasing trend among campus students that they can't stay without chewing something.
Snacks such as Chapatti, Sweets, PK, biscuits, smokies and boiled eggs could be a good way to start. Carry them in your school bag if necessary and fish them out every time an opportunity to sale presents itself.