Meet the Kenyan girl determined to become Miss Africa 2018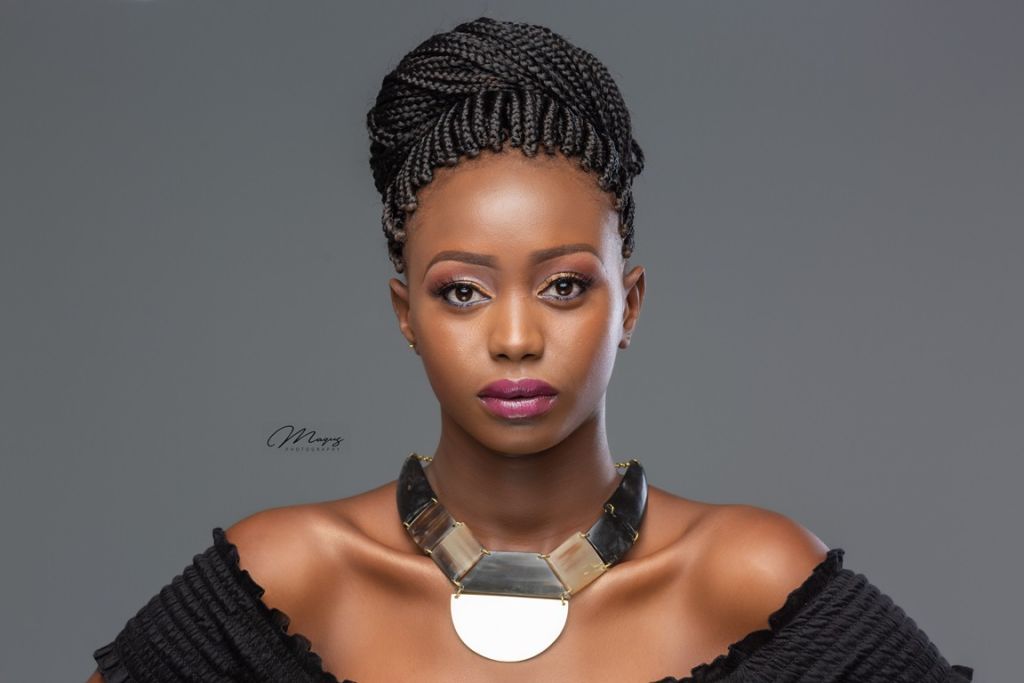 At 25 years of age, Hellen Mwanzia's list of work experience runs from here to Timbuktu. Now determined to become Miss Africa 2018, the Business Management graduate from the University of Nairobi has graced fashion and beauty shows here in Kenya and globally.
Miss Mwanzia describes herself as a " simple lady who appreciate the simple things in life; loves traveling, reading novels and gives a helping hand where I can"
She traces her modeling journey back to her high school days even though back then she did not know just how important modeling would be in her life.
"I was in Kirobon High School and was Crowned Miss Kirobon. After finishing high school I did my first competition in 2013 Miss World Kenya and was among the Finalist who made it the the boot camp."

Before the Miss Africa competition came calling, Hellen has won other competitions including Miss World Kenya – Kitui County 2016-2017; Miss ASK – Nakuru County 2015-2016; and Miss Kenya Red Cross Nakuru County 2014-2015.
As a reigning Beauty Qeen, she has been involved in several empowerment initiatives related to the environment and girl-child empowerment.
She was referred to the Miss Africa competition by a friend and notes that so far, the experience "has been great and I have got a chance to learn and network more with different models and organizations. I have also been able to appreciate different cultures," she notes.

There are so many misconceptions and stereotypes associated with modeling and we asked her some of those that she has managed to dispel:
"That I have to know the judges or organizer at a personal level to win or pay to get a crown. But nothing of the sort has happened during my competition most are free and fair as long as one follows the needed things during the competition" she points out.
In as much as Hellen does not have a specific rallying call for her role as a beauty queen, she says that she is a versatile model with a passion for environment and human interest issues.
That is why she is working with Beauty Beyond Skin Color; a fashion initiative that uses fashion as a form of art to create awareness about Persons With Albinism, breaking beauty standards in the fashion industry and helping the society embrace how God chose to create.
While she was tight on revealing her relationship status, we asked her about her plan if she wins the Miss Africa competition that is set to be held in Egypt later in the year and she said:
"With the crown and title it comes with a lot of responsibility. Miss Africa International aims to appreciate and support the African lady. They are giving us a platform to be leaders and spokesperson in our country.
"With or without the crown I will continue with my purpose to ensure that every woman is appreciated the way we are and not by our skin or our differences and to bring equality in our society"
We wish Hellen all the best and hope that she brings the Miss Africa crown home!!