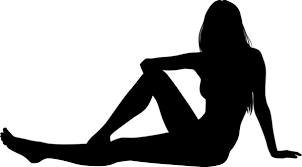 By Beverlyne Okal
Nothing good comes out of ostracisation, that is what I have learnt since I found out that I was HIV positive. I write this in tears reflecting on how my life has changed. I thought I would keep it a secret, but since I loved my younger brother so much I shared it with him. As soon as he found out, so did my mom and sister.
The little things that people do when they consider you to be different eventually changed my attitude towards life and people. My brother once told me that he had never seen someone so brave, that in my situation he would have ended his life. That is not an advice needed by someone in my position at that time.
I did not want to be HIV positive at the age of 20, or at any other age for that matter. My youth was distorted even before the orange light came on. I had completed high school a virgin and promised myself to remain so till
after marriage. Until I was swayed by the hype among teenage girls of "I will break my virginity the first valentine after school…" even though I hadnot found the perfect guy.I had always been positive towards
I had always been positive towards life, ready to face the world. So after school did computer studies, then took up a job as a secretary at a relative's office. The salary was not too much but i knew i had to start
from somewhere. I had a passion for journalism, that is what I wanted to persue at the university. Until I met Jones who turned my world upside down although he promised me heaven.
I had received a call from him, claiming he got my number from a friend. We got to share a lot and to me he was my ideal guy. But the joy was short-lived when he disappeared after our first night together, that is, two weeks after our meeting.I never heard from him
I never heard from him again, tried reaching him but his phone was switched off. I was heartbroken and took up a short course to occupy my mind. Fell ill later on and was diagnosed with malaria, took prescribed drugs and recovered. Later, I felt some itchiness and my lymph nodes were swollen, so I suspected that I had a sexually transmitted infection and went for antibiotics without informing anyone from my family. I
I decided to go for testing and it turned out I was HIV positive. I do not like how life has changed. It is too late and I did not see it coming. I do not even know what I was looking for and Karma was quick to give me something else. Frustation sometimes get the better part of me. My friends often say "Heri ukimwi kuliko ball" but now I know the
difference.
Sometimes at sleepovers they ask why I take medication and I just say I have a headache or an allergy.
They ask why I do not want to date, "Arent you straight?", what can I answer?Sometimes
Sometimes I feel like drinking cooking oil to add some layers of fat on my body, or turning back time to live my dream of walking down the aisle a virgin. I could wish on a million shooting stars for a normal life, because it is not death that I wish to avoid, it is life that I wish to live. I hope to live to see how my children look like. What I know is that it is not over until God says its over. My number one wish is for the invention of a cure for this disease.
EDITOR'S NOTE: This is a work of fiction depicting what can actually happen if you don't take care of yourself well even on campus.