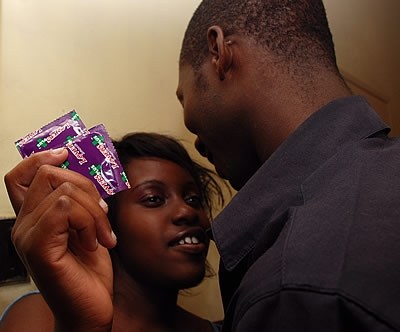 By John Obiayo
Ever since I discovered the amount of fun one could have On WhatsApp and Telegram I forgot all about Mark Zuckerberg and his Facebook. Recent events however made me get back to that social media platform to feast my eyes on posts by one Catherine S. Wanjiru to Meru University Comrades forum.
Well, Catherine is basically a ghost because no one knows his/her real identity but once she posted about the increasing spread of HIV in Meru University she got the attention of many. Her post read:
"Rumours within MUST is that there is a rising rate in HIV spread throughout the university, so far 34 known fresha ladies have been infected by the so called seniors when what they came to find in MUST was education. Funny enough some parrots here have the virus. We need to join hands to condemn fornication in MUST."
I always find something funny in every situation but I couldn't find it in that post. Everyone leaves home a fragile little angel to come and learn. Whatever happens along the way I don't know. I used to think that the common vocabulary among comrades was "umefanya hiyo assignment?" I was wrong. The common vocabulary is "Umekula huyo dem?"
Besides sharing the same lecture halls and mess, students at the university share each other. Instead of love triangles, the generation X are forming love pentagons. They are also speaking complex relationship English like "My ex-girlfriend's new ex-boyfriend has a girlfriend." All this is done in the name of safe sex.
There is a boatload of stories behind those two words (safe sex). I believe in the existence of all kinds of sex but there's no safe sex, at least not from my point of view. Neither is there anything sexy about a condom. The free condoms provided for students, are they really free? No they're not. Everything always comes at a price. The condom delivery truck delivers more than just "free" condoms-sickness.
The 97% protection effectiveness is not a myth. But ever wonder what is on the other side of the remaining 3%? It's reality. Reality of the threesome experimentations carried behind closed doors. Reality that condoms are not after all bio-hazard suits as we've been lectured to believe
If not respect for yourself then at least have a little fear. Fear is healthy, it helps you determine the risks that are worth taking. Or maybe you can turn to religion. It is the thing that has kept some people virgins all that time.
While others are lashing out at Catherine, she's acting in the best interest of those who don't know what they are walking into. After all if you are not infected then you are affected.