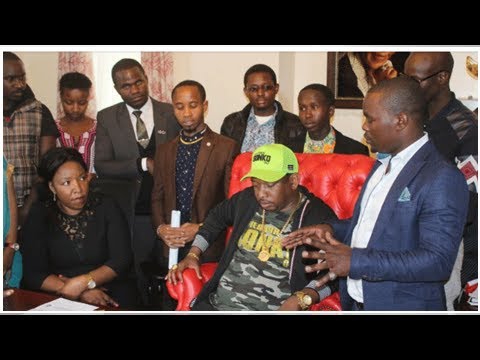 The umbrella body for all Kenyan university students conducted an election to elect a team of new leadership that will spearhead its activities.
The Kenya University Students' Organization (KUSO) elections that were held during the first Saturday of July 2018 saw business woman Agnes Kagure being elected as the organisation's patron.
Nairobi Governor Mike Sonko was among the guests that graced the occasion.
During the meeting, student leaders drawn from across Kenyan universities shared ideas on optimal student engagement with the private sector, the government and the Kenyan society in general.
Upon her election, the new patron urged the students to air their grievances in smart ways that promote their welfare as opposed to airing their grievances in ways that draw them back.
Additionally, Mrs Kagure embraced the student leaders' idea that there is need for strategic student representation in all bodies that handle their welfare including the Higher Education Loans Board and the Kenya Institute of Curriculum Development.
The new patron also urged the students to be proactive on issues of National and County governments. She called on the students to develop ways in which they can ease their transition into employment after campus.
The elected leadership committed to promote unity in the country in line with the newfound spirit of unity that was initiated by the President and the Opposition leader Raila Odinga.
Other leaders elected to lead KUSO include:
Anthony Manyara (University of Nairobi's President) – KUSO President
Neema Sheikh (Multimedia University) – KUSO Deputy President
Tisa Moses (Moi University) – KUSO Secretary General
Muthoni Mburu (Kenyatta University) – KUSO Treasurer
Wangila Wabomba (Meru University) – KUSO Organizing Secretary
In as much as KUSO represents all registered universities in Kenya, only 10 universities have been actively involved in its activities and the membership approximates to 300,000.
Its main achievements include addressing suspension and expulsion cases in universities, the issue of HELB delays and allocations to students and addressing social ills and governance issues that in one way or the other, affect students.
The association complained it has no clear funding source for its activities and consistent reward/motivation for office bearers.