I have thought of writing about it 100 times in one week. I have never taken it seriously and even never thought of learning exactly what it is despite the word being familiar.
I heard about it last year from Njambi Koikai who used to be my favorite reggae host at Nation FM back then. I could tune in every Sunday afternoon especially because of one reason. The co-host, he had that killer voice. I can't remember his name though but it's been a long search just in case my readers come across his face or voice.
Back to the story, Njambi Koikai talked about her situation openly on Citizen TV. 'Endometriosis'
I have been following her Facebook posts closely and she has been raising 10million shillings for the treatment. We all know her for the famous show dabbed 'The Trend'
In her words 'I have lost 13 kilos' it's sad! Losing weight when you have no plans to and you're skinny is the last thing you'd wish. It makes you weak. I once lost 10 kilos and can tell gaining one is a hustle.
Njambi is suffering from thoracic endometriosis. The condition causes lungs collapse due to the abnormal collection of air or gas. She has undergone over 10 surgeries.
'It has been a battle for the last 18 years and two years of lung collapses' she's been receiving treatment at Avenue hospital but says the doctors cannot operate on the lungs anymore without excision. The condition makes her lungs collapse every time she gets her periods.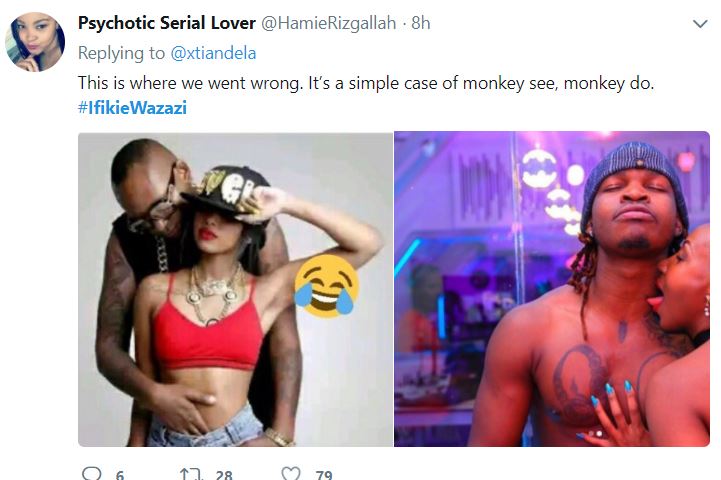 On 6th October she posted' Greetings fam, the tube has been removed from my right lung. I can't begin to tell you how grateful I am to God, my family and to all of you. Endometriosis in my lungs which is referred to as Thoracic Endometriosis. I can't have another chest tube inserted because we have not been treating the root cause because we do not have gynecologists trained to exercise endometriosis in Kenya. I don't have medical insurance as you're all aware and my family has been meeting my hospital bills by the grace of God. I'm going home to chill but also collect all my medical reports and embark on this journey to total healing that will see all the endometriosis removed in my body. It's that time again I will need your help as I fundraise. The remaining surgeries are quite expensive and delicate. Once we have everything ready and pay bill is set up I will need your help. I'm happy I've got some relief. Thanks for your prayers and support'
Playbill number 490681
Account name Jahmby Koikai Fund
The Campus Lady Magazine wishes her quick recovery.