Following the passing of The Universities (Amendment) Bill that was passed last year to govern university elections, Maseno University has made steps to implement the provisions of the bill in this year's Students Organization of Maseno University (SOMU) elections.
According to the Bill that was not well received by a majority of students in institutions of higher learning, students seeking elective positions on campus are restricted from engaging in vigorous campaigns.
Effectively, Maseno University has moved to rename the elective positions in SOMU with the SOMU President's position being renamed SOMU Chairperson.
Additionally, the university has implemented new policies that advocate for equal opportunities for all genders by having the individual vying for the Chairperson's position to have a running mate of the opposite gender.
According to the restructured SOMU leadership, the new changes are aimed at saving the institutions a lot of costs that have been utilized on the monthly wage bill for the previously inflated SOMU with several people handling similar responsibilities.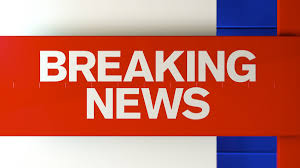 In the new structure, the positions of Secretary for Gender, Secretary for Minorities, Secretary for the Disabled and Secretary for Cultural Affairs have been introduced. Additionally, the new structure has accommodated the Secretary General's position as well as the Finance Secretary's position from the previous structure.
As part of the changes, the students will only be allowed to elect Members of the Congress who will, in turn, be required to select those to fill the Executive positions in SOMU. The Congress will be made up of three students from each school/department who will form an electoral college to select the members of the Executive.
The new regulations also require the Congress to be composed in a manner that respects the third-gender rule.
While some students have opposed these new changes arguing that by denying the students an opportunity to vote for their Chairperson, the university will kill the spirit of comradeship that has driven campus politics for a long time.