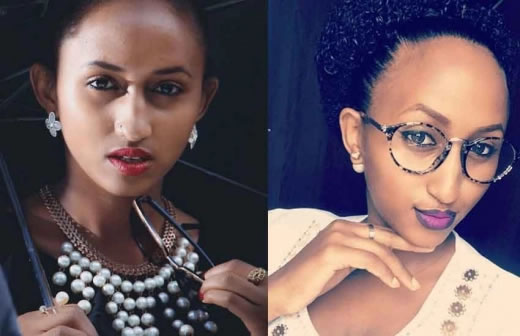 I thought of sharing this heartbreaking story of two lovebirds who were building their family they both had longed for. Love and when you love, love with everything you've got! Only you knew this goofy side of me. Tedd said.
They found each other and built the broken pieces they both had and God blessed them with little Miss Jay-jay. They went through a very tough nine months to get her but eventually managed with God's mercy. But sadly she passed on two days ago from a sudden illness and has left two of them speechless. The family and friends are shocked and saddened of the beautiful young lady who was building her family.
Being honest might not get you a lot of friends, but it sure will get you the right ones, Regina's last words on social media. Talented voice and singer was her passion. Two months pregnant, Regina was throwing up badly, not eating and going through a hard 1st phase. We had to keep her spirits high and ask her to come to the studio and sing to get her mind of the throwing up. Now the baby is singing like the mother.
She was never shaken even when the strong winds were blowing. It never occurred to anybody's mind that life was too short for her. Unfortunately, she was not the only one who left their spouses, family, and friends speechless; we have other media personalities such as Whitney Houston international RnB singer based in the United States and Janet Kanini, a television presenter at Ntv. Their death left us in tears wondering what went wrong. What did they do wrong? Why did she have to leave us without warning? She was your friend, companion, lover, mother, wife and guardian angel.
All that is left are memories of the times we spent together, the memories we made and the future goals we had planned together with our children. Recovering from the loss of a loved one is one thing that takes time and years to cope with his or her absence. Friends try to cheer you up but your thoughts are still digesting the fact that the one you lived for is no more. Take your time, time heals wounds. But always remember this; your children are looking up to you for guidance and motivation. Don't freeze yourself in your room because you lost a loved one, your children are the ones hurt most because they don't have a friend, mother to confide in. we will pray for you and your family so that you move on and be optimistic that they want us to be happy with what they left behind.