OPINION: The System Has Change; You Either Adapt or Perish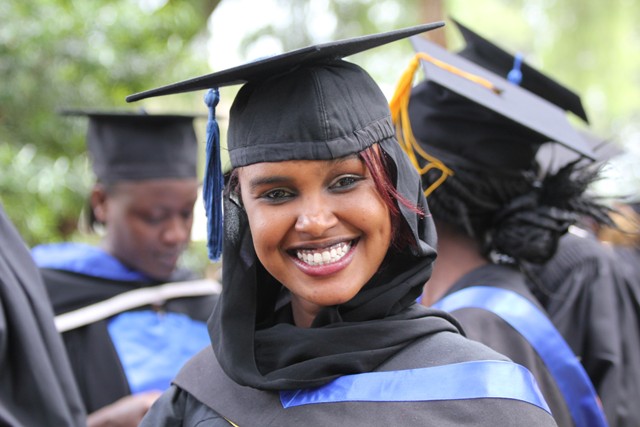 It is that time of the year when the social media feeds looks more like the graduation square than the entertainment and informational place it mostly is. Beautiful pictures of graduates are flowing freely. Most captioned with very encouraging quotes and words to support them. With almost every institution from universities, colleges and even kindergartens (where is Matiangi to ban graduation in nursery schools?) churning out guys, the big question is WHAT NEXT?
Here is where the ban on nursery school graduation comes in. Those young kids don't have to worry about what next. A waste of time.
To my compatriots who are joining the work force we are all aware that the system is against us. The workforce is set such that what we are trained for is the major thing that is lacking. That is employment. The current unemployment rate for guys clearing school stands at a staggering 70%, and it is set to increase.
We only hear of stories where long ago, university students were able to use HELB loan to pay fees, have pocket money and send some bit home, whereas at the moment the loan can barely sustain a student for a few weeks. It is those very times where guys would finish school with a letter of placement in tow. Ohh good old days (if at all history serves right).
Currently all one leaves school with are stressful debts. You are only given two years period to start repaying your loan. Those very loans will stop you from buying a car, getting a house or any major investments in life.
How we got to such a state of affairs I can solely place on corruption. Corruption is raping our economy and stealing away jobs. It is also denying the deserving opportunities to those who fit.
You must now remember that a degree does not guarantee success. There are several skills needed in the world that are not taught in class. Real life experience has often proven to be way better than classroom education alone.
Our institutions ought to do more on teaching the relevant knowledge. Learning should be focused more on getting knowledge about real life issues, honing practical skills and developing leadership skills. There are current expanding skills like Data Analytics and Business Intelligence that can be used in almost all ventures today. Looking at the net I am surprised not any major institution offers them.
The System has FAILED terribly.
So if at all you don't have a godfather somewhere, or good money stashed already, do we still have choices? Or do we come out to the world and face the evils as we wait to perish? Definitely no, we can do something, we have to. These are some of the things we must build to survive;
Experience
Having a first class honors do not necessarily mean that you can do hands on practical work. You must have a record of success to show what you can accomplish. The best shot at getting experience is internship. Even though most pay peanuts or even nothing at all, it is a great way to gain experience.
Personally I feel internship is modern day slavery. But we can brave it through while awaiting freedom.
Portfolio
Just like experience, the certificate and transcripts do not show what you can deliver. It is even worse in the wake of the sexually transmitted degrees and mwakenyas. Therefore you must have physical references and accomplishments which will vouch for you in your quest. Just build your craft. Even if you have add some professional courses.
Personality
We should really be a worried lot that most of our campuses major only on hard skills than on soft skills, when both are important in the world today. Communication skills are taught as common cores where many people skip lessons taking it for a joke. Well, it is a big deal.
Let us also remember to NETWORK widely. The system at the moment is such that success rate depends on who you know. Know people and learn new skills while at it.
Big congratulations to the 2017 classes who have just graduated. Most so to my pals from Laikipia University. I know you are going to conquer the dreaded world. All the best!