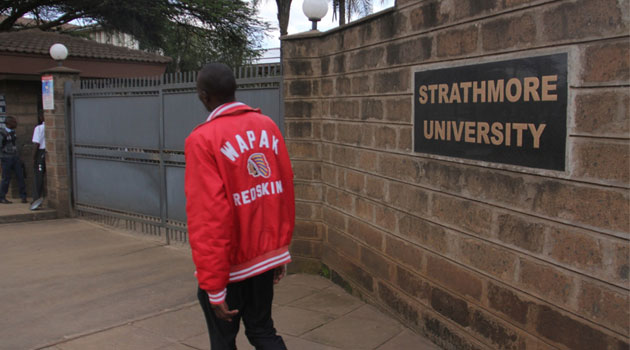 I recently came across a report on the inter-webs that stated how private universities have registered a higher intake of students compared to the previous academic years. I decided to play parent and seek to make sense of these numbers.
It is important to note that a middle class parent taking a child to college today is highly likely to have been in the public university system some twenty or so years ago. Now, let's compare the times back then and now. 24 years ago brings us to 1994. An individual, part of the graduating class of '94, probably joined at around 1991.
Now, going by the population records by that time, there were fewer students back then as opposed to now. That means, probably, there was enough or close-to-enough accommodation for these individuals. Further, there was the government's sponsoring program that took on students in universities. These students enjoyed a full-ride with their fees and accommodation being catered for.
Then, the all too famous BOOM. The students received a stipend that lasted them a whole semester from the government body responsible for University students. A stipend that more often than not was spent on heavy drinking and partying.
Now, I am not one to paint an all too rosy image. There were downsides. These include the students' demos that often left destruction of property. These unrests were fueled by a whole host of factors including but not limited to, their living conditions i.e. the state of the mess hall and the food served there. Another key factor was the political tension of the 90s in Kenya, what with the agitation for multipartyism and all. This movement led to student leaders being marked and harassed, agitating students even further. So, even after the full free ride, were there interruptions in the academic calendar? Of course.
Forward to 2018 and parents are out to send their children to a tertiary institution. What do you think the parent will consider? Well for one, I imagine a parent will consider the fact that payment for tertiary education is now a burden he/she will have to bear. The government's intervention being the HELB loans provided to students and probably financial aid facilities in the universities themselves.
So, now that we have established that the fees are going to be footed by the parent, where does that leave us? Accommodation, food, regular upkeep, buying material such as a laptop etc. For how long would you as a parent be willing to fork out copious amounts of money? Such is the case with the current interruptions the system has been dealt over the past few years owing to strikes by lecturers and students alike, coupled with the political tension over the electioneering period.
This is what I would do as a parent, I would opt for a private facility where even though I am expected to pay the full fee, my child would still go to class and graduate in good time with good papers. Accommodation isn't a gamble. Will I or will I not get a room? It's pretty clear, going by all the private hostels around that quite a number live off campus, this allows me as the parent the luxury of setting a budget and more or less, sticking to it.
So, to conclude, is it a good thing that private universities are getting more students now? Very good news! No one likes a monopoly. That's where all the rude receptionists tend to be.