Campus hostel walls can be very boring with plain colors looking down on you and affecting your mood every time you enter your hostels. However, this should not be the case! There are several hustle-free hostel decorating ideas that you can spice up your room with. Here are some of these ideas that you could consider for your campus hostel.
Posters
Posters have been a staple hostel room decoration for decades. However, posters don't have to be cheesy, and they are actually a really simple way to express your interests.
You can have a poster of your favorite artist, icon, footballer or leader hanging in your hostel room. I personally have several posters hanging in my room and I love getting back to them every day. You can have iconic women like Michelle Obama and Oprah Winfrey; or hunk politicians like Hassan Joho for your hostel room. There are so many posters to choose from and they are so inexpensive. With posters, I am able to express my inner celebrity fangirl!!
Personalized Deadline Board
It's no secret as a student, you have a lot to remember. I personally do. What with all the essay deadlines, exam dates and lunches with friends! I could cover every inch of my hostel room with post-it notes. However, a much better (and tidier) solution is creating your own deadline board.
My favorite isthis one, because it's a really simple design using a cork board and some string. Alternatively you can even use an oldtray.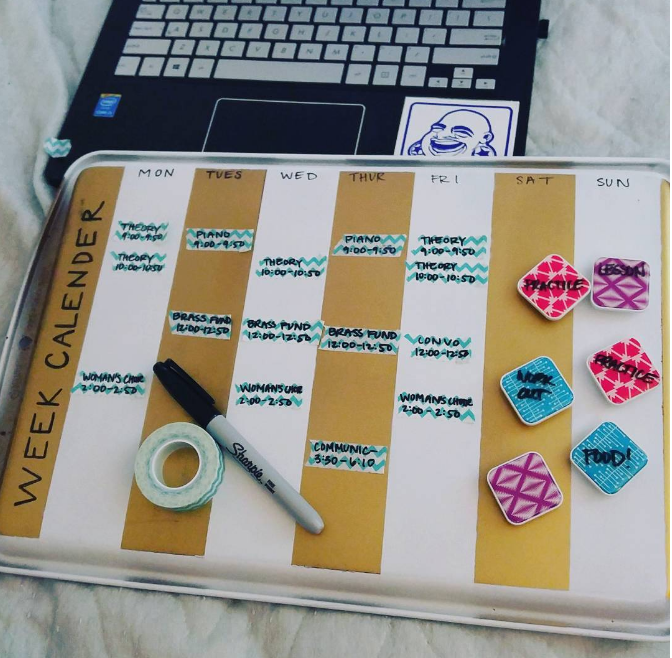 Photo Displays
If you're anything like me, you get homesick from time to time. One of the best ways I've found to overcome homesickness is to keep comforting images and notes around you. I always had photos of my friends/family from home around my dorm room and it helped me to feel more connected to home, even when I was hours away.
There's a ton of different photo displays on the market you can choose from. This hostel decorating idea keeps you in touch with those you love
Firefly Lights
Firefly lights are the easiest way (in my opinion), to completely change the mood of your dorm room. When I lived in a dorm room, I almost always had just my lamp or firefly lights on, and never really had the overhead lights on. I did this because the fluorescent lights that are usually in dorm rooms are honestly…extremely ugly and unflattering.
I would prefer to open my blinds and have the natural light coming into my room or use my firefly lights rather than turning on the overhead fluorescent.
Removable Wallpaper
This one sounds scary, but hear us out. It turns out you can make temporary wallpaper using nothing more than sheets of fabric and liquid starch. All you have to do is choose your favorite material (the wackier the colour, the better) and then use a sponge roller to stick it up using the starch – you can find the full instructions here. When you're ready to move out, you can just peel it right off.
Bullet Boards
Besides being extremely cute, bulletin boards are also functional and helpful in keeping you on track of everything in college. I personally use my bulletin board to keep my to-do lists organized, display notes from home, and other quotes/words that inspire me.
Bulletin boards are extremely inexpensive hostel decorating options that add a nice touch to a desk/homework area in your dorm room.