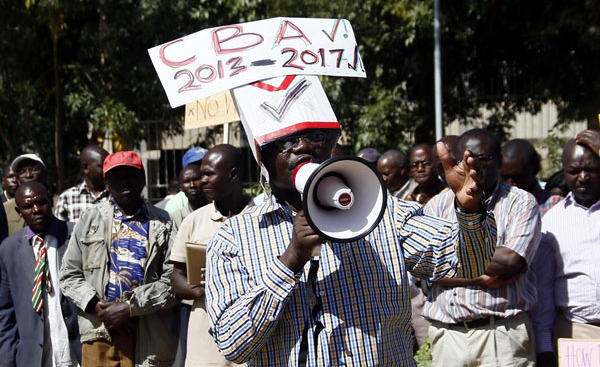 The leadership of University Academic Staff Union (UASU) are set to meet with the management of the 31 public universities whose lecturers have been on strike for over three weeks now.
This comes just days after the government released funds aimed at implementing the CBA that had taken the lecturers out of lecture halls and into the streets.
This is a sign of hope for thousands of students whose education has been interrupted several times this year due to among other things elections and the lecturers' strike.
However, UASU has issued a new set of demands ahead of the meeting that it argues will safeguard their future engagement with the government.
Among the new set of demands include protection of the staff who are on strike from victimization by the management and the tabling of the documents regarding the implementation of the 2013-2017 collective bargaining agreement (CBA) by the Inter-Public Universities' Councils Consultative Forum (IPUCCF).
Additionally, UASU wants IPUCCF to table a report on the completion of the individual universities' 2013-2017 CBAs and the 2017-2021 CBA negotiation calendar.
According to UASU Secretary-General Constantine Wesonga, the outcome of the Monday meeting with universities' management will be known on Wednesday this week when the union will be issuing further directions to its members on the next course of action.
Most of the public universities affected by the strike have sent their students home and it will be interesting to see how they will handle the situation if UASU calls off the strike on Wednesday with three weeks to Christmas festivities.