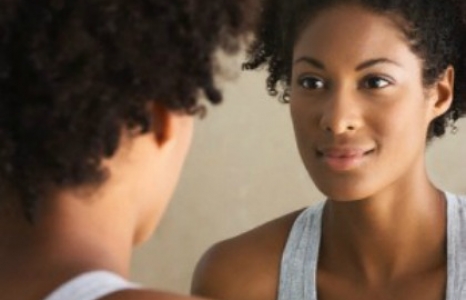 By Ruth Nderitu
It is over a year now since I cleared my Campus education but since education has no end, yours truly will in a couple of years be paying a major visit to the corridors of learning once more in a bid to extend what has been dubbed the key to life. I know that makes me sound a bit of a "chopy" but truth is, there are doors that will need your Education for them to open.
However, as much as you will need that degree to access what might appear as basic for now, I think that a good percentage of University students have been brainwashed to think that the only sure bet is their academic credentials. Having been lucky enough to sip nuggets of wisdom from whom I think deserve an accolade as far as mentorship is concerned, I feel indebted to extend the very same generosity to Campus ladies since we can only give what we have.
I believe in straight-forwardness and hence my message will be very simple & straight. You only need two degrees from Campus my ladies! Yes I just did say that. I know you might be wondering what's wrong with this female right here yet your only mission is to clear that phrase of a struggling journey and travel the world to better things & dreams. But hey,keep reading,you might just find tips on how to be a 'Billionaire while still in Campus' in this read.
It is on the record that University can teach you skill and give you opportunity, but it can't teach you sense, nor give you understanding. Sense and understanding are produced within one's soul and daily interactions and that's what I am talking about folks.
The Degree of Life
The first degree all ladies should thrive to own is the degree of life followed by what you are currently paying fees for. This means that your second degree should be your area of study or basically what you were admitted to pursue. Suffice to say,the first degree should be so basic that makes you feel as if your first campus lover has been replaced. It's that serious ladies.
I do not know where my Journalism career would have taken me if no one had been kind enough to tip me on the importance of the degree of life. You can have the best grades,dress to kill and even enjoy the glamour that comes with Campus popularity but still achieve nothing worth celebrating if you've got zero percent on the degree of life pages.
Listen now, in a nutshell life skills is what sums up this degree. The ability to engage in public speaking, wisdom to make the right decision, integrity to know where and when to visit, humility to understand that money is not everything, tolerance to disagree in a respectful manner with those of a different opinion.
Personal love in speech when handling misunderstanding among friends and foes, peace in mending past grudges,superb negotiation skills and the utmost diligence in embracing self-confidence is what defines this noble degree. It's prudent to always remember that the world has already been flooded with degree holders and hence you need an X factor to sail through.
This in essence alludes that a full package woman is expected to have more than just looks and good papers. I'm a testimony that the aforementioned do not defined excellence but just act as a bonus. Therefore, invest more in reading good books (I don't mean required units) and engage pretty well in extra-curriculum activities. Some of these skills are acquired during those boring workshops and seminars. Always, remember that positive life skills surpasses Education level.