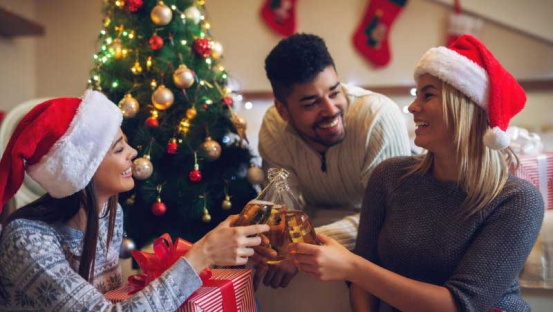 I know that just like me, there is a holiday that passed you just like that. By just like that I mean if asked to account for how you spend it, you would probably not be able to write down at least three meaningful activities you accomplished in that holiday.
But suppose you just accomplished one purposeful and significant activity this festive season. Most likely you have been away from your family for the biggest part of the year. You could have been away in school or at work trying to make ends meet. Don't you think it's time you took that two weeks break and traveled upcountry to be with your next of kin?
If you are married, it's time you took your significant other for a holiday. This will not only make you a better couple but also get you closer and probably relight your dimming candle of love.
The most rewarding resource when well utilized is time. When you get that holiday break from your busy schedule once in a while, get to your family. You have been close to your friends maybe for the biggest quarter of 2017.
There's someone you refer to as a mother or father somewhere whom you only talk to via the phone. It's time you checked up on them physically and spend some days with them. It can be such an overwhelming experience for them and for you as well and you may find yourself spending some more time with them in 2018.
Remind your significant other and your children that you are still there for them. Do not let this festive season just pass like any other. A three days holiday with him or her away from their normal environmental setup would spice so much for both of you.
Try something different with them. Give them a new experience and make them feel important this Christmas. Share more with them now than before. Do things differently. Put them before friends.
Revive a long lost feeling of love in them and let them feel loved now than ever. Share joy and make merry with family and see how rewarding it can be. This alone would make your 2018 one of the best years you have or would have.