Top KU TV Presenters Land Jobs with Ebru and K24 TV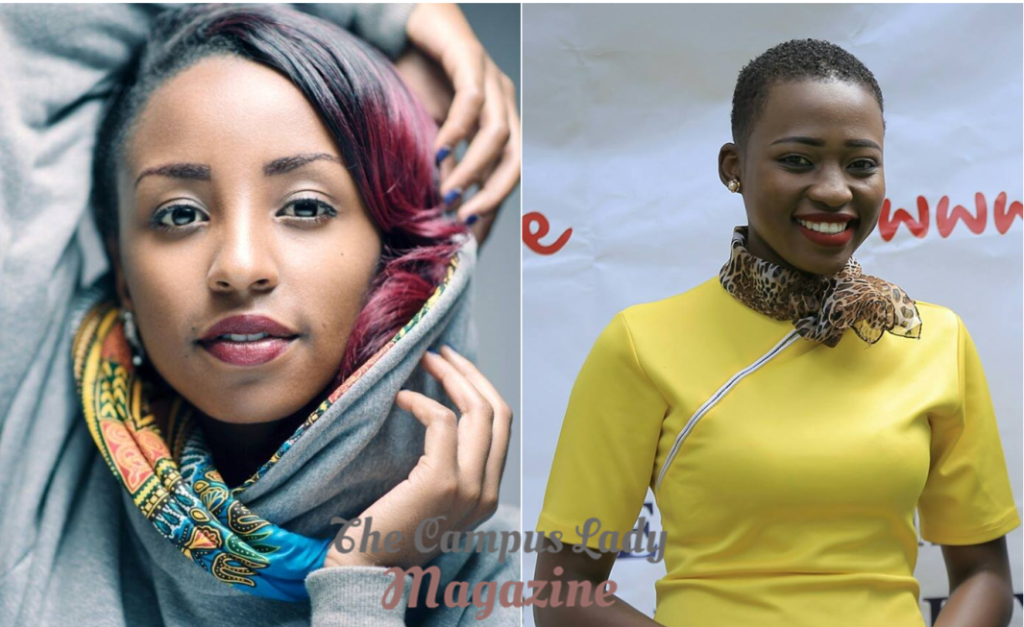 Kenyatta University Television (KU TV) was one of the casualties in the latest "media personalities transfer" that saw top talents in Kenya's media industry switch stations.
Two rising stars from Kenyatta University-based station caught the eyes of leading Kenyan media stations and were subsequently "poached" from the university-run station to expand their horizons on a national scale.
Rise Today show host Milliah Tabitha caught the eye of the management at Ebru TV and was subsequently snatched away from KU TV to host Mwanga wa Ebru on Ebru TV.
Ms Milliah used to host the morning show on KU TV together with Beatrice Watare and will now host the swahili news show on Ebru TV at 7:00pm alone.
"Hallo beautiful people Catch me live tomorrow at Ebru tv Mwanga wa Ebru 7.00pm for an exclusive swahili news bulletin" Ms Milliah Announced on her social media platforms.
Another KU TV presenter who ditched the station for greener pastures is The MashUp Show host Faith Maina who is teaming up with seasoned DJ Pierra Makena to host the Beat Box Show on K24 TV.
Ms Maina used to host the MashUp Show on KU TV every Wednesday from 7:30 and will now be co-hosting the Beat Box Show on K24 from Monday through Friday.
The one-hour show, which kicks off today at 5 PM, is set to highlight the latest stories from the entertainment scene.