UoN becomes first university to open a Customer Experience Center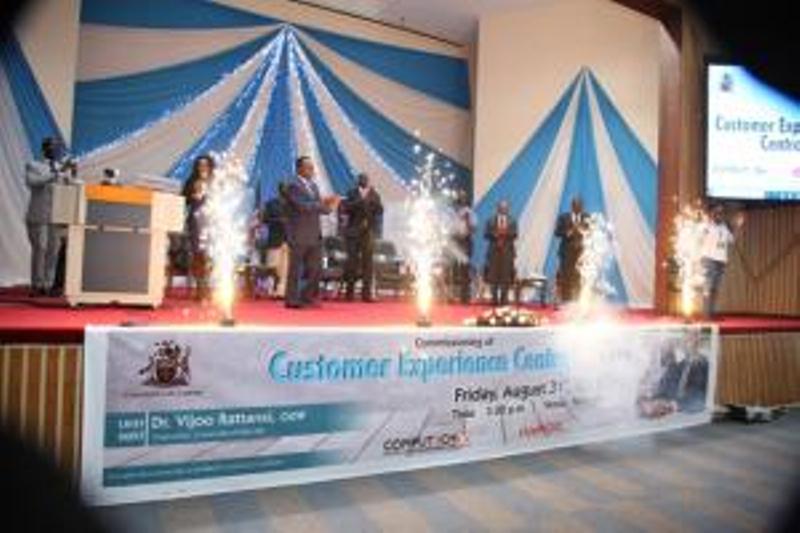 University of Nairobi Vice Chancellor Prof Peter Mbithi on Friday led other guests to officially commission a modern 24-hour Customer Experience Center (CEC).
The Customer Experience Center is poised to facilitate and improve interactions with all the university's stakeholders through the provision of converged communication systems.
The Friday, August 31, 2018 ceremony was held at the institution's Main Campus in Nairobi.
While speaking at the event, Prof Mbithi said that the CEC is one of the approaches the university is adopting to enhance positive customer experience.
"To boost loyalty from our clients, our excellent and empowered CEC frontline team will be expected to deliver services with professionalism, promptness, politeness and personalization to all our client," the VC said.
Students and the general public can reach the university through the Customer Experience Center by dialing 020 – 4910000.
"Today's launch is the beginning of a journey to transform the experience of University of Nairobi customers," said the Vice-Chancellor.
"We have resolved as a University to take customer service to the top level where it should be.
"We have started in a humble way but we will continue to learn and grow systematically to enhance efficiency using the latest technology available in the market."
The Customer Experience Center is a first for an institution of higher learning in the country.
The unified CEC commissioned by the VC is based on IP Telephony solutions and enables integration of modern communication technologies with university systems.
This is in line with the broader university goal of providing excellent services to its customers.
The initiative has received support from CISCO, Computech and Kansai Plascon, among others.
The University of Nairobi has in the recent past received backlash following a recent restructuring process.
While the management maintained that the process was in line with the overall strategy, pundits argue that the university is experiencing financial difficulties.