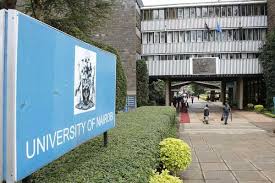 A University of Nairobi lecturer is facing prosecution for receiving a Ksh. 3,100 bribe from a student to allow the student resit an examination.
Cases of exam cheating and briding of lecturers have been on the rise in Kenyan universities as students seek the easy way out and lecturers are becoming more complacent.
According to the Director of Public Prosecutions Keriaki Tobiko, his office has received and accepted the recommendations made by the Ethics and Anti-Corruption Commission to prosecute the lecturer who is based at UoN's Upper Kabete Campus.
According to Tobiko, his directorate started conducting their independent investigations when it received allegations that the lecturer had asked for financial advantage as a precondition for allowing the student who complained to the authorities to re-sit an examination at the university.
"Our preliminary report covering the period between April and June 2017 reveals that the lecturer solicited for and received the financial advantage of Ksh. 3,100 from the student to allow them re-sit an examination," Tobiko said.
The lecturer was arrested upon receiving the money from the student.
"A report was compiled and forwarded to the DPP in May recommending that the lecturer should be charged with the offenses of requesting and receiving a bribe contrary to section 6 (1) (a) of the Bribery Act (No. 47 of 2016).
The details are contained in a Kenya Gazette published on Friday.