#UoNGraduation: What next after graduation?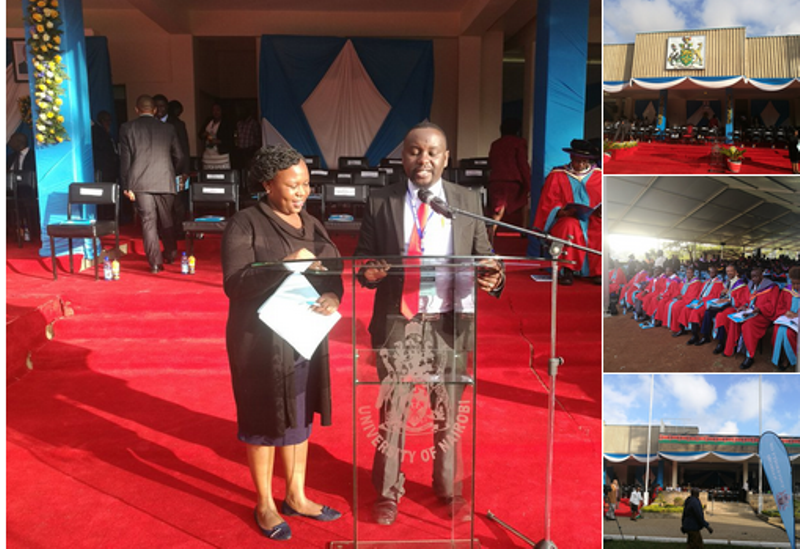 Today all roads heat to the University of Nairobi for the #UoNGraduation ceremony.
The jubilation is palpable across Nairobi city with the usual traffic jams across the city being twice as bad.
Students in gowns with their parents and the entire village for some are allover the city one would think that graduation gowns are Nairobi's official attire.
However, this jubilation and moment of pride for the students will just end in a matter of days and starting next week, the same parents and relatives will not want to see you wake up late in their houses.
While we have some students who already have their hustles going either has businessmen or employees in the city, there are those who are still unsure of where they will land next.
To answer, your question on what next after graduation, here are some things that you should consider doing that will give you a headstart after the #UoNGraduation festivities.
Get a Job or Internship
Getting a well-paying job is often on every student's mind after graduation. Everyone wants the good life that comes with job security and an 8-5 schedule.However, there are other courses that require you to go for an internship for about 6 months or a year before being absorbed into the workforce. Look out for internship opportunities.
Make websites like Brighter Monday your friend in your hunt for internship or entry level jobs. While many people often argue that "no one eats experience and exposure" taking up unpaid internship is still a good option to get you into your dream organisation.
Get into Self-employment
Sometimes you need to think outside the box a little. If you're struggling to find your dream job why not create it yourself by setting up your own company?
If you are not the type that likes to work to fulfill other people's dreams at the expense of yours, self-employment is the way to go. Perhaps you have a great business idea or believe that your final-year project has commercial potential.
RELATED: 5 Benefits of Applying for GSEA
Whether you are getting yourself a job, an internship or getting into self employment, you need some guidance. Her Seminar is the place to go to get all this guidance that you need to settle in your career, business or job.
This is an event organize by The Campus Lady Magazine that targets college women as well as women who have just graduated from campus. This is an ideal event for you to learn, network and share experiences. Through Her Seminar event, you will be able to identify what you really want to do with your life and pursue it wholeheartedly.
So, as you celebrate your graduation during the #UoNGraduation, you need to keep these things in mind. They will keep you grounded towards your goals.